Welcome to Sagebrush Coaching.
I'm glad you decided to stop by.  It's my sincere wish that this is the start of a new phase in your life, a phase of empowerment, recovery from life's challenges, commitment to exciting goals, and triumph.  And, I'm grateful for the opportunity to share my support and guidance with those of you who choose to take advantage of it.
You can learn more about me here.
These pages tell you more about coaching, and my services.
To check out my Self Help Book Shelf.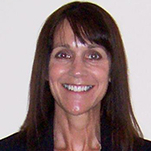 Please feel free to contact me if you have any questions at all!
Stay Strong & True to Yourself,
Stephanie Eissinger, MA, LCPC, CPC