This page is dedicated to providing easy access to all of my Self Help/Self Improvement Book Resources that are available for purchase on Amazon.com.  I'll be adding to the list so be sure to check back later for new resources as they become available.  Click on each link for more information on each title and to see how you can order your copy today.
To learn more about who I am and my background, visit my About Me page.
STRESS MANAGEMENT 2.0 SERIES:
Book 1: Book Resource: Mental Stress Management 2.0: 40 Tips For De-Cluttering Your Inner Closet"
User friendly resource filled with easily accessible stress relief techniques to help you keep your inner space from becoming cluttered up with self-defeating thoughts and feelings.  Increase your productivity and happiness levels!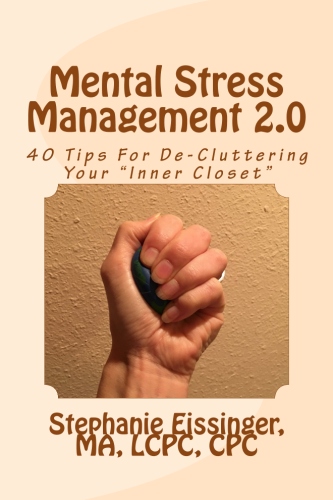 The book includes 40 tips to help you manage acute and chronic stress.  Use the strategies to clear your mind of harmful self-defeating thoughts and beliefs and make room in your "inner closet" for creative thinking, positive thoughts and feelings, and new empowering beliefs.  Your "inner closet" refers to the space in your mind and body where you collect and store thoughts, beliefs, and emotions.  It's the internal warehouse of all the emotional and cognitive "junk" you've accumulated over your lifetime.
Quickly locate the strategies that target your specific stressor – calm your turbulent thoughts and emotions, relax bodily tension, and give yourself the "space" you need to make positive and productive decisions and take positive and productive actions to deal with life's myriad of challenges.
Book 2:  Emotional Stress Management 2.0: 40 Tips For Taming Your Turbulent Emotions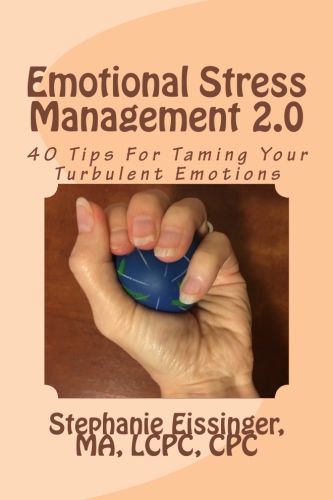 A lot of the stress you experience is generated by the intense negative emotions you feel.  The overall impact of this stress can be mitigated by using specific emotional stress management techniques to reduce the intensity of the emotion.  This powerful resource includes strategies to release toxic emotions that have been held onto past their usefulness, cope with negative emotions when they emerge in the present, generate more positive emotions, and savor your positive emotions to enhance resiliency to life's challenges.
Book 3:  Stress Management Blueprint 2.0: Design Your Own Relief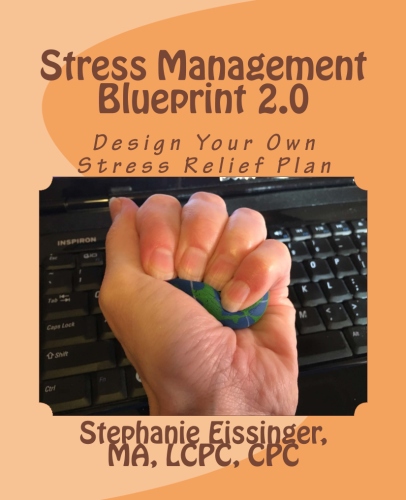 The best way to live a low stress lifestyle is to make a stress management plan that you can commit to using on a consistent basis. This resource helps individuals assess their personal stress situation and design a plan that is comprehensive, cohesive, and effective for managing both acute and chronic stress.  It's an easy to follow "blueprint" to increase your stress self-awareness and build a supercharged stress relief plan that you can incorporate into a new lower stress lifestyle that results in a happier and healthier you!
Divorce Recovery: How To Clean Out Your "Inner Closet"
The process of recovering emotionally and mentally from a Divorce can be long and difficult.  The suggestions presented in this resource will help you speed that process up and regain emotional stability and the ability to generate positive, and productive thoughts rather than getting bogged down in negativity and the past.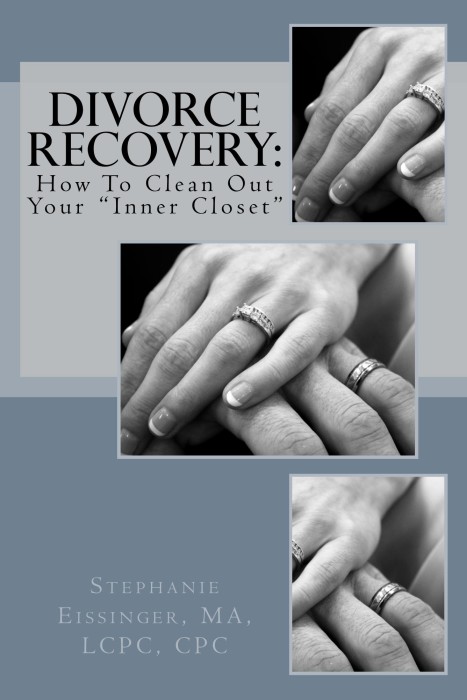 Learn how to clean the cognitive and emotional "junk" out of your "inner closet" by following the 10 R's of Divorce Recovery:
RELEASE Your Toxic Emotions
REFRAME Your Worldview
REFOCUS Your Lens
RELEARN Self-Defeating Beliefs
REINVEST In Yourself
REVISE Your Future Vision
REJUVENATE Yourself
REVITALIZE Your Zest for Life
RECLAIM Your Identity
REJOICE In Your Successes!
The Fitness Goal Triad: How to Successfully Reach Your Fitness Goals
Living a happy and healthy life requires paying attention to body fitness, mind fitness, and emotional fitness.  This resource will guide you in setting goals in all three areas that support each other and put you on the right track to attaining life fitness…not just physical fitness!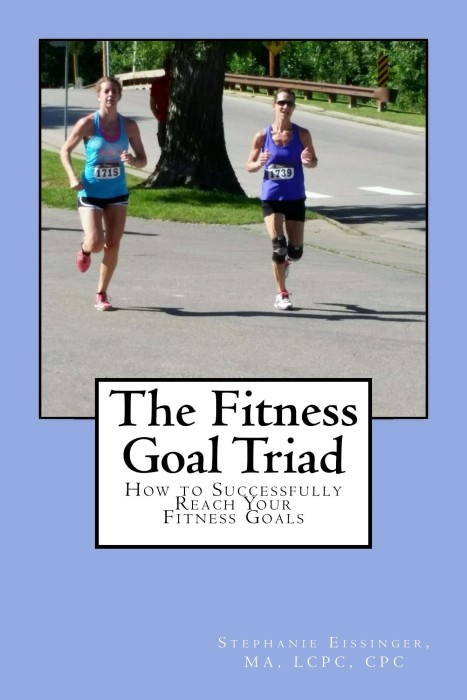 This book will guide you in setting effective, realistic goals that target all three components of life fitness: body fitness, mind fitness, and emotional fitness. Learn how your thoughts and emotions impact your ability to achieve your body fitness goals. Discover how to deal with your fluctuating motivation levels and "bad" attitude days.  Included:  Sample progress monitoring tools and goal plan.
"Being FIT means taking care of your mind and your body…exercising, nourishing, and strengthening both.  It also means increasing your emotional fitness."
Stephanie Eissinger
Journey to Self Empowerment: Increase Self Esteem & Self Confidence
Discover how to take control of your life…no matter what is happening around you.  Self empowerment is a life long journey that requires taking empowering actions every day.  This book resource provides suggestions on just how to do that.  Start living life on YOUR terms!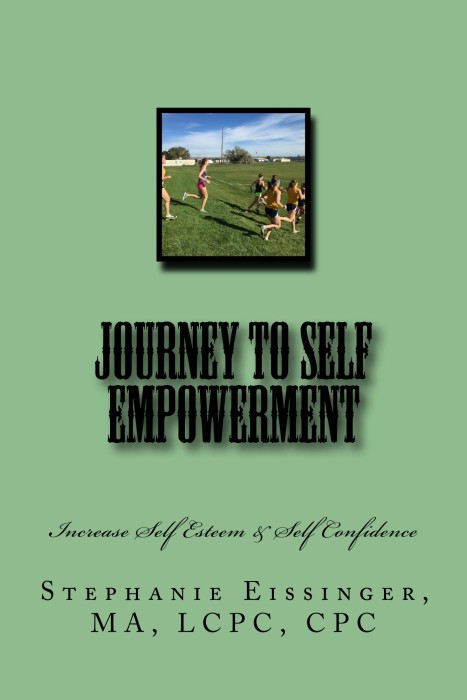 The empowering ideas and suggestions will help you take active control of your life and bolster your self esteem and self confidence. Learn how to:
– stay empowered within relationships,
– set and enforce healthy personal boundaries
– embrace being alone,
– change your mindset,
– and, develop the inner strength you already have.
Discover powerful steps you can take to begin your journey to self empowerment.
How to "Rock" Your Body Image: Improve Your Body Image & Self Confidence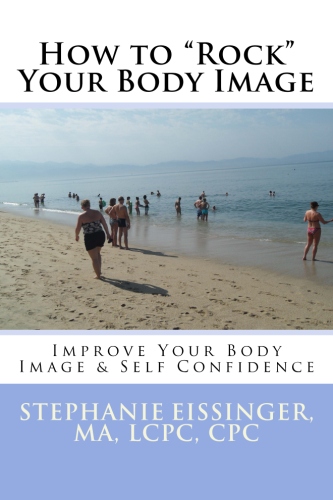 Whether it's positive and healthy or negative and disturbed, your body image plays a major role in how you approach your life and handle life's challenges.  A negative body image can lead to low self esteem and self confidence, unhealthy coping strategies like disordered eating, withdrawing from life's opportunities, and poor quality relationships.
This book is a guide to:
recognizing body image issues,
developing a healthier body image,
dealing with "fat" days,
redefining beauty,
and becoming the best version of you.
Learn how to accept and love yourself and your body so you can "Declare Your Body Image Independence."  Plus, find inspiration in the personal essays of real women with real bodies who have learned to "rock" their body image!
Reset Your Relationship With Food:  How to Ditch Your Disordered Eating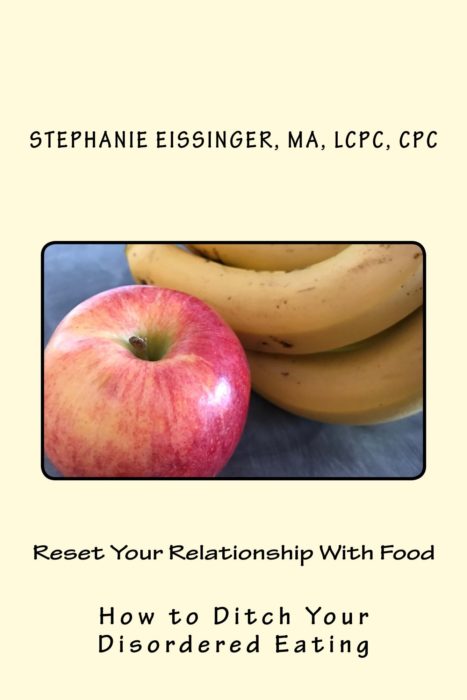 Part of Life Fitness is having a healthy relationship with food.  Disordered eating occurs when food becomes a symbol for more complex issues in our lives and "eating" becomes a frequently used coping strategy rather than remaining a healthy source of nutrition and pleasure.  Learning the skills necessary to deal directly with the difficult and painful issues underlying disordered eating patterns makes resetting your relationship with food possible and gives you the freedom to live a happier and more authentic life.
This book is a guide to identifying unmet needs and unresolved issues that disordered eating behavior is masking.  Once identified, these problems can be dealt with directly by developing new life skills and utilizing healthier coping strategies to deal with stress and intense emotions.  You'll discover how to reconnect with yourself and your body and reset what food means to you.  In turn, once your relationships with yourself, your body, and food are "reset" to be positive and nourishing, your relationships with others will also improve.
If you feel like food is controlling your life – Don't Wait! – start taking back that control by discovering the hidden meaning in your food choices and behavior.  The more wisdom you gain, the better equipped you are to make empowered decisions that will determine what your future will look and feel like.
How to Get an Emotional Divorce & Speed Up Your Relationship Recovery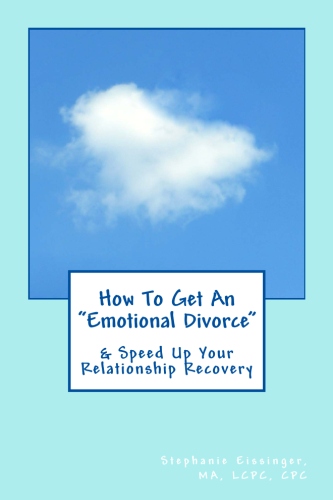 This book is a compilation of edited articles originally written for my Life Coaching practice and my Sagebrush Coaching website and additional chapters and insights to tie it all together in an easily accessible format.  The information is geared toward helping you to detach emotionally from a relationship that is no longer viable and move toward emotional stability, health, and freedom.
Learn how to rid yourself of emotional baggage from past relationships so that:
You have the emotional space and capacity to invite new, positive emotions, experiences, and relationships into your life.
You'll be less likely to resort to unhealthy coping strategies.
You'll be able to focus on developing and maintaining a positive self image.
You'll be able to focus on the wonderful future that is now open to you!
Implementing the suggestions provided will help speed your relationship recovery process and guide you to finding your emotional freedom.
Anorexia Athletica & Hypergymnasia: When Exercise Becomes an Obsession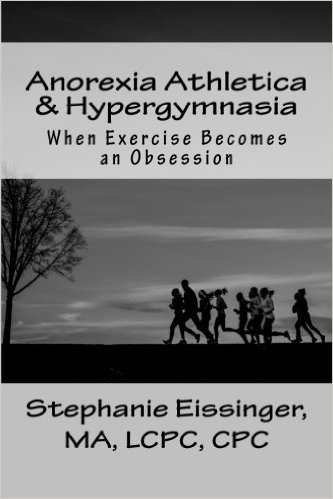 In societies driven by consumer capitalism and where food is abundant, having a slim body represents will power, determination, and self control.  Being thin and physically fit are admired while having a "less than ideal" body type is viewed as lacking in these qualities.  Being slender doesn't just mean being beautiful or being in optimal athletic shape, it's also viewed as the best option to increase self-confidence, to gain self and social acceptance, and to enhance athletic performance.
Highly competitive societies are a fertile breeding ground for the development of mental health related problems that stem from the drive to find an "edge" over the competition…to be successful in a chosen field or athletic sport.  This book takes a closer look at the problem of Anorexia Athletica/Hypergymnasia and suggest prevention, intervention, and recovery strategies.  The purpose is to inform and support, not diagnose and treat.  A thorough assessment by a qualified professional is needed to provide those services.
Prevention and early intervention are paramount to address the growing performance, disordered eating, and body image issues that can plague driven and dedicated individuals who are seeking to be the best they can be.
Invest in yourself, your present and your future.  
Make the most out of your life by taking advantage of these low cost self help tools and discover just how powerful of a change agent you are!
Stephanie E.