Too often individuals make the mistake of placing their own personal value on their relationship status.  Part of this mistaken belief is perpetuated by friends, family, and the media.  The movie starring Jennifer Aniston, "Picture Perfect" is based on the premise that to be a valued employee and get a head in her company, she must be in a serious relationship that culminates in marriage, leading her to drum up a fake fiance, lie about her relationship status, and begin to question her worth as a single professional woman.  Jennifer's character in the movie has a happy ending despite her deceit – for her that outcome was finding someone she loves and furthering her career, but that doesn't mean that has to be everyone's happy ending.  Nor does it mean that happiness, success, and a meaningful life purpose can't be found if one's relationship status is currently or remains "single," "divorced," or "widowed."  Anyone and everyone is capable of transforming their life regardless of their relationship status.
The key to transforming your life is asking yourself the right questions that help you envision your desired future and then empowering yourself to take actions that make your responses to the questions become reality.  Over time and through varied life experiences (both positive and negative) the answers may change, and that's perfectly okay – in fact, that's a normal part of the human experience, as life circumstances change often so do our priorities and desires.  Knowing this enables you to continue moving forward and living a life you love throughout its many stages, phases, adversities, and growing pains by actively checking in with yourself periodically and adjusting your course and actions accordingly.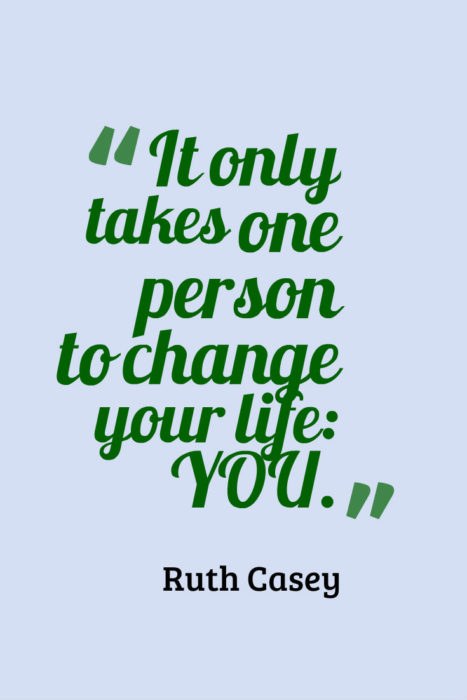 Self Empowering Life Transformation Questions
Below are life transformation questions to pose to yourself that will re-energize your zest for life and reconnect you to the things that are important to you now – no matter what your relationship status might be.  Don't let your happiness or definition of success be dictated by whether or not you are in a relationship or by other people's opinions.  Empower yourself to steps to find satisfaction and happiness in the here and now.
Find a quiet place where you can focus on yourself, your thoughts, and the feelings that arise when you ponder each of the following questions without interruption.  Give yourself plenty of time and space.  Be open and accepting of what you learn.
What do I already have in my life that I want more of?
What is something that I don't have in my life but would like to add?
What do I have in my life or do that I would like to eliminate?
What persistent dreams do I have that I haven't taken any steps towards achieving?
What kind of person am I and what kind of person do I want to be?
What do I truly value in my life and want to prioritize?
What can I do or what changes can I make to be different in my life?
After taking the time to think about your life and the transformations you'd like to make, you can start to think about it differently, do things differently, and empower yourself to GET THE LIFE YOU WANT – without waiting for someone or something else to make it happen for you!  Use the next 3 questions to get you started on the path of a fabulous life transformation:
What growth-oriented and life energizing thoughts and/or beliefs can you adopt?
What reconnecting behaviors can you engage in?  With family, friends, your community, etc.?
What leisure and self-care activities can you incorporate into your life to improve your overall life fitness?
Know that single, divorced, widowed, married, or confirmed bachelor or bachelorette, you have the power to TRANSFORM YOUR LIFE to be one that brings you challenges, joy, a sense of purpose, and satisfaction.  The time is NOW!  The change agent is YOU!
Check out the following resource if you're interested in learning more about ways you can build self empowerment, self esteem, and self confidence:  Journey To Self Empowerment.  It provides active steps everyone can take to become more empowered to take control of their life and become the person they aspire to be.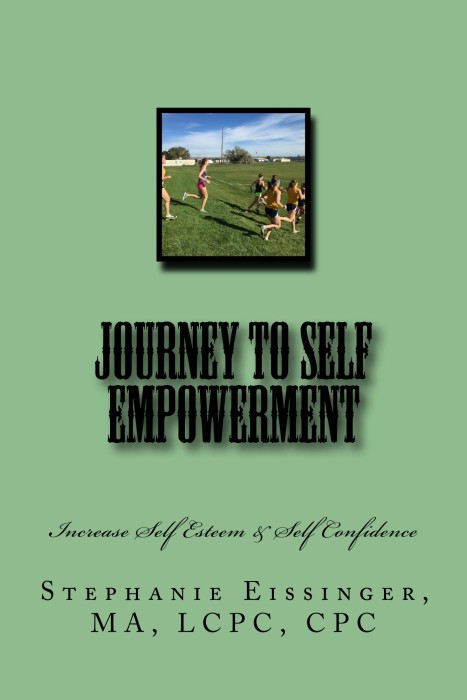 Stephanie Eissinger is a Licensed Clinical Professional Counselor, Certified Professional Coach, Certified Embody Love Movement Facilitator, and Self Help Book Author who's dedicated her life to empowering individuals to overcome life's obstacles to live happier, healthier lives.  Some of her self help books include:  Divorce Recovery: How To Clean Out Your "Inner Closet," "How To Get An "Emotional Divorce" & Speed Up Your Relationship Recovery; The Stress Management 2.0 Series; and The Fitness Goal Triad: How to Successfully Reach Your Fitness Goals.
Related Pages/Posts
4 Ways Wellness & Recovery Coaching Enhances a Growth Mindset
One Way to Use Divorce & Other Negative Life Events as a Catalyst For Positive Change
Book Resource: Journey To Self Empowerment: Increase Self Esteem & Self Confidence
The Road to Self-Empowerment Takes Guts
Healthy Relationships Foster Self-Empowerment & Interdependence

2016 ©