INVEST IN YOURSELF
Sagebrush Coaching is proud to add a Self Help Book Shelf to its resources.  Investing in yourself is the BEST INVESTMENT you'll ever make, and taking advantage of self help books is a great, low cost way to do that.  The time, money and effort you put into self improvement projects give you a huge return on your investment (ROI).  Not only are you making things better right away but, you're also proactively improving your future.
Another great reason to invest in self help books is they give you the ability to read, mull over the suggestions, and take action at your pace.  They give you the opportunity to consider the possibilities of changing and provide you with a guide on how to go about it.  Self help books can help you make changes and they can help you deal with changes that you have no control over but are significantly impacted by.

When You Decide To Make A Change
There are several stages involved in making a change – the bigger, and more difficult and significant the change, the longer it may take to get through all the stages until the changes are solidly woven into your life. This is true regardless of what that change entails.  Self help books provide you with a hands on resource to guide you no matter what stage you might be in.
Precontemplation Stage:  This is the stage prior to any thoughts of change – the individual isn't even contemplating the need to change, although something or someone may have brought it to their attention.
Contemplation Stage:  The individual begins to recognize reasons to change and begins to consider changing their behavior as they weigh the costs of not changing against the benefits.
Preparation Stage:  In this stage the individual has made the decision to change and is considering how to go about doing so.
Action Stage:  During this stage the individual engages in the actions required to make the changes they've decided to make.
Maintenance Stage:  This stage occurs when the individual has made the changes and is working to strengthen and keep those changes in place.
Relapse Stage:  This stage occurs when (and if) the individual returns to their previous self-limiting, self-defeating, or destructive behavior.  Relapse is not a given, but it may take several cycles through the stages before an individual is able to maintain new behaviors consistently.
Self help books can validate your experience and help you recover from life's challenges (trauma, loss, and addictive and problematic behavior, etc.).  They can provide a catalyst for you to take healthy, forward moving actions.  They can inform and inspire you.  Reading self help books is an effective way to exercise and strengthen your mind!
On the Sagebrush Coaching Self Help Book Shelf
You can find help with the following life challenges within the covers of the books currently on Sagebrush Coaching's Self Help Book Shelf.
dealing with major life changes
feeling "stuck" or dis-empowered
self empowerment/self esteem/self confidence
stress management
setting and achieving life fitness goals
body, mind, and emotional fitness
negative thinking patterns or mindsets (exploring and countering unhealthy beliefs or attitudes, etc.)
distress tolerance (improving emotional management skills)
boundary setting (developing and enforcing healthy personal boundaries)
body image issues (improving body image and body confidence, engaging in acts of self love, etc.)
Divorce/Relationship Recovery
Grief Recovery
Disordered Eating Recovery
recovery from other addictive behaviors (alcohol, drugs, shopping, sex, excessive exercising, etc.)
building a happier, healthier lifestyle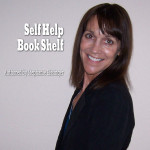 To learn more about the author, Stephanie Eissinger, LCPC, CPC read her About Me page.
Books Available on the Sagebrush Coaching Book Shelf

:

Book Resource: Journey To Self Empowerment: Increase Your Self Esteem & Self Confidence

Book Resource: Divorce Recovery: How To Clean Out Your "Inner Closet"

Book Resource: The Fitness Goal Triad: How to Successfully Reach Your Fitness Goals

Book Resource: Mental Stress Management 2.0: 40 Tips For De-Cluttering Your "Inner Closet"

Book Resource: Emotional Stress Management 2.0: 40 Tips For Taming Your Turbulent Emotions

Book Resource: Stress Management Blueprint 2.0: Design Your Own Stress Relief Plan

Book Resource: How to "Rock" Your Body Image: Improve Body Image & Body Confidence

Book Resource: Anorexia Athletica & Hypergymnasia: When Exercise Becomes an Obsession

Book Resource: How to Get an Emotional Divorce & Speed Up Your Relationship Recovery

Book Resource: Reset Your Relationship With Food: How to Ditch Your Disordered Eating

(All titles currently available for purchase on Amazon.com.)

Available Soon:

Author is working on a new manuscript currently entitled "Divorce Conversations."  She is hoping to have it available soon!

The list of resources continues to grow, so bookmark the page and visit it often!

Related Pages/Posts

10 Steps Toward Self Empowerment

8 Exceptionally Good Reasons To Get a Divorce Recovery Coach

Decisions, Decisions, Decisions…A Life Coach CAN Help

2016 ©