Self Help Book Resource: "Journey to Self Empowerment: Increase Your Self Esteem & Self Confidence"
Being self empowered means putting yourself in the driver's seat of your own life.  You can't complain about how things are in your life if you don't take responsibility for yourself and control of the things you have influence over.  "Journey to Self Empowerment: Increase Self Esteem & Self Confidence" is a guide to finding your path to self empowerment.
Journey to Self Empowerment: Increase Self Esteem & Self Confidence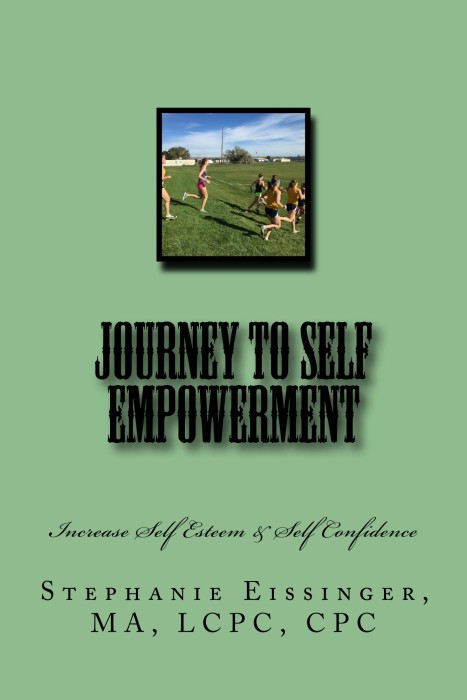 Book Description:
Life experiences can leave you feeling stripped of your personal power…unsure of yourself, unable to make major decisions, and at the mercy of forces outside of yourself.  At times you may even feel like a helpless bystander in your own life rather than an active participant.
The empowering ideas and suggestions in this self help book resource will help you to take active control of your life, bolster your self esteem and increase your self confidence.
You'll learn how to:
change your dis-empowered mindset
develop the inner strength you already possess
set and enforce healthy boundaries
love being alone
stay empowered within relationships
increase your feelings of worth and your self esteem and self confidence
To become more empowered you must invest in yourself, enhance your self-determination, and take responsibility for your thoughts, feelings, and behavior.  If you do, you'll build the life you've always wanted.
Your newly acquired confidence, self esteem, and self acceptance will enable you to overcome and recover from disordered eating and body image issues and create a lifestyle that includes healthy eating and living through increasing your body, mind, and emotional fitness.
The road to self empowerment is circular in nature…acting self empowered creates feelings of empowerment and feeling empowered leads to more self empowered actions.
Discover powerful steps you can take to begin your journey to self empowerment.  Stop waiting for someone else to empower you – you have within you the strength and courage to empower yourself!
The first step is to invest in yourself by clicking on the Amazon.com link below…
Stephanie E.
Available for purchase on Amazon Books at the link below:
"Journey to Self Empowerment: Increase Self Esteem & Self Confidence"
Related Pages/Posts
Book Resource: The Fitness Goal Triad: How to Successfully Reach Your Fitness Goals
Book Resource: Divorce Recovery: How To Clean Out Your "Inner Closet"
Book Resource: How To Get An "Emotional Divorce" & Speed Up Your Relationship Recovery
Book Resource: "Mental Stress Management 2.0: 40 Tips For De-Cluttering Your "Inner Closet"
Book Resource: Emotional Stress Management 2.0: 40 Tips For Taming Your Turbulent Emotions
Book Resource: Stress Management Blueprint 2.0: Design Your Own Stress Relief Plan
Book Resource: How To "Rock" Your Body Image: Improve Body Image & Self Confidence