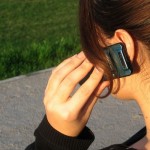 Suffering from loss is an inherit part of living…and, no matter what the nature of the loss might be (death of a loved one, divorce, loss of employment, loss of a dream we aspired to, health related, loss of a beloved pet, etc.), you need to navigate through the grieving process. At times, and, with some losses, it is not unusual to get "stuck" and find yourself struggling to move forward in your life. A compassionate coach (who is only a phone call away) can help identify the source of your inertia and to develop a realistic plan to address your most urgent needs, to enable you to proactively move toward a brighter, happier, healthier future.
Loss is inevitable, how much and how long you suffer from those losses is partially contingent on your response to dealing with the pain.  That is NOT to say that you should attempt to RUSH the process…but, rather that you move through your grief, dealing with the pain in order to release it.  If the loss is relational through divorce, the ending of a long term relationship, or bereavement, healing will require you open your heart to love again.
One of the most important things to remember is that, ultimately, your loved ones want you to have a happy, productive and successful life, not remain clinging to something or someone who is no longer there.
The following is a brief outline of the major phases the program is designed around. The length, timing and suggested activities of each phase are tailored to meet individual needs and often pieces are interwoven throughout the Coaching process.
Phase 1: Verbalization of Loss(es)
Allowing self to feel & express ALL of the emotions related to the loss without judgment.
Identifying individual losses tied to the major loss. Each loss needs to be honored and grieved separately.
Identification of Urgent Needs & Provision of Tools to address each.
Phase 2: Education of the Grief Process (woven throughout as appropriate)
Stages of Grief
Ways to become "unstuck"
The Importance of Positive Emotions
Phase 3: Set Goals to address needs
Identify what areas of life functioning need to be improved & what those improvements would look like
Short term goals prioritized to address most urgent pain points & specific needs of the individual
Phase 4: Create Action Plan
Break each prioritized short term goal into smaller, time-framed steps/objectives that are achievable.
Monitor progress.  Determine how to handle obstacles.  Adjust goals as needed.  Celebrate successes.
Move on to bigger goal(s) once short term goals are achieved.
Phase 5: Set Long-term Goals to continue moving toward emotional, mental, & physical health.
Long term goals set once individual is ready to envision the future as it can be now
Develop action plan to achieve these goals.  Monitor, adjust as needed, address obstacles & celebrate successes.
"Grief can be the garden of compassion. If you keep your heart open through everything, your pain can become your greatest ally in your life's search for love and wisdom."
Rumi