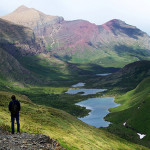 Wellness & Divorce/Relationship Recovery Life Coaching, in general, is a challenging and collaborative process that is designed to aid you in transforming your life from one of conflict, overwhelming emotions, confusion and indecision to one filled with peace, happiness, prosperity and success.
If your life is one of poor health, poor performance, procrastination, stress, struggling, and suffering, Wellness & Divorce/Relationship Recovery Coaching can help you to achieve better health, increased productivity, recovery from life's challenges and a higher emotional intelligence.
Wellness and Recovery Coaches have experience in helping people become aware of what is most important for them and encouraging them to take life fitness and recovery-based actions that promote the achievement of their life goals.
Specialized Coaching
Life Coaching, when focused on specific wellness and recovery issues, can be especially powerful in helping individuals move toward a more positive, hopeful future.  I specialize in empowering individual's to recover from relationship grief and loss coaching, recovery after divorce or the ending of a relationship and empowering individuals to take back control of the lives and attain life fitness (body, mind, & emotional).
Part of healing from a relationship loss is navigating the grieving process in a healthy manner. And, another important step in healing is regaining a feeling of empowerment to make decisions and take actions that make sense now and for the future.
To me, being an effective  Wellness & Recovery Life Coach is all about joining the individual where ever they are at mentally and emotionally and then guiding and supporting them to develop a realistic plan to move forward to a happier, healthier way of living.
Dealing with grief, loss, and feelings of dis-empowerment are all key ingredients to living a successful and fulfilling life.  As a coach, it is my job to help you gain clarification on which of these three pieces are the most troubling to you and collaborate on the best strategies for you to use to get beyond emotional pain and develop a positive mindset that opens doors to a better life.
Your major point of pain may come from only one of these issues, or a combination of 2 or 3 of them.  Click on each link to find out more.
If you'd like to learn more, please contact me with the button below!